// SOLUTIONS
Our high-quality solutions
Our strategy is to offer the best printing and finishing solutions to meet your specific needs. Thanks to our specialized know-how developed over decades of experience in the field, we can provide distinctive products in a wide range of formats and techniques.
High-quality customized products, creativity, precision, innovation, punctuality, and customer focus are the distinctive characteristics of our company, enabling us to establish partnerships with our clients.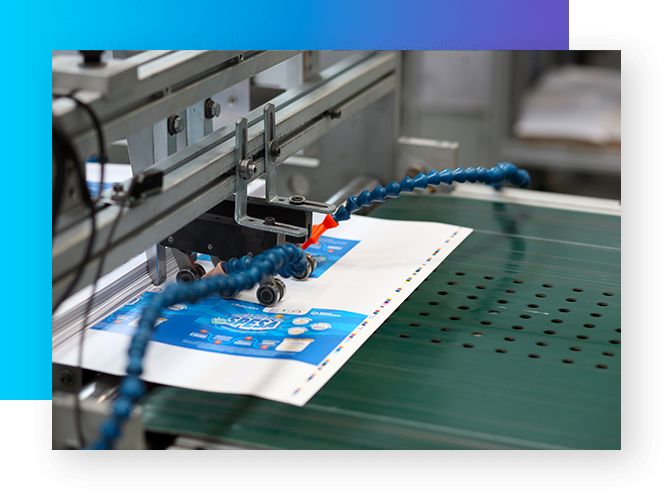 // STRATEGY
Your Reliable Partner
From the beginning, we have been a company where industrial processes and rigor merge with dedication, quality, and artisanal precision.
By staying constantly updated on the most innovative and efficient production techniques, we are ready to offer our clients cutting-edge solutions.
Consistent with our mission to be a sustainable and responsible company, in 2020, we installed a 140kW photovoltaic system composed of 348 panels. This system allows us to be self-sufficient in terms of energy consumption throughout the year.
Production in 2022: 141 MWh, which is equivalent to:
CO2 emissions avoided: 449 tons *
Trees planted: 3,864 **
Savings in oil: 4,733 liters *
Savings in natural gas: 6,345 m3 *
Data updated as of December 31, 2022.
Sources:
*International Energy Agency – IEA
**World Resources Institute
// CERTIFICATIONS
Our Certifications
FSC® - Forest Stewardship Council® - Chain of Custody (CoC) Certification
In a world with increasingly scarce resources and a growing urgency to adopt sustainable solutions, I.G.S. is committed to this path by certifying itself according to the FSC® standard (license code FSC-C154997).
Therefore, by choosing FSC® products, you will not only contribute to the care of forests for future generations, but you will also have the certainty of relying on a qualified and reliable partner and benefit from the recognition guaranteed by the FSC® logo.
In addition, as a certified company, we can ensure the traceability of products throughout their production chain, from raw material to finished product.
To learn more, visit www.fsc.org
As a certified company, we demonstrate to all our stakeholders, whether they are customers, employees, or various counterparts, our commitment to ensuring the highest quality standards. Our goal is to achieve the production of high-quality printed materials in line with customer specifications, to ensure that they are constantly monitored according to strict standards, to bring efficiency within the company, and to create a virtuous circle of continuous improvement. In addition, our Quality Management system incorporates the most significant GMP rules and procedures – Good Manufacturing Practices – typical of the pharmaceutical industry.
Are you interested in our solutions?